ON-MERRIT final event: Ensuring Equity in Open Science
2022-02-04
Register now for ON-MERRIT's final event, to be held online on March 22, 2022, 13.00-17.00 CET
Are you interested in how Open Science and Responsible Research and Innovation can contribute to a more equitable scientific environment?
Then join ON-MERRIT's final event on ensuring equity in Open Science!
ON-MERRIT is an EC-funded project investigating issues of equity in the transition to Open Science and RRI. As we reach our closing stages, we are pleased to invite you to join our final project event. Here, we will showcase ON-MERRIT's research results and recommendations to institutions, researchers, funders and policymakers on mitigating key threats to equity in Open Science and RRI. Renowned speakers Sarah de Rijcke and Leslie Chan will also contribute their perspectives on these issues with insightful keynotes on reform of rewards and recognition and equity in Open Science respectively.
Attendees will gain an understanding of the current status of the implementation of Open Science and RRI policies at all levels, learn about the challenges in fostering their adoption, and have the chance to discuss the practical recommendations proposed by the project. Everyone, including researchers, funders, research institutions and policymakers and beyond are invited to attend.
Check the schedule and sign up! Participation in the conference is free, upon registration; please register here.
Event's agenda:
| Time (in CET) | Content |
| --- | --- |
| 13:00-13:15 | Welcome and intro to the event |
| 13:15-14:00 | Keynote Sarah de Rijcke - Centre for Science and Technology Studies (CWTS), Leiden University: Responsible Research Assessment and Open Research – the global state of the art. |
| 14:00-15:00 | Presentation of ON-MERRIT & results |
| 15:00-15:15 | Break |
| 15:15-16:00 | ON-MERRIT recommendations |
| 16:00-16:45 | Keynote Leslie Chan - University of Toronto at Scarborough: Why are the "rich" in open science getting richer? Reflections on structural inequities and knowledge production |
| 16:45-17:00 | Closing and farewell |
Our Keynote speakers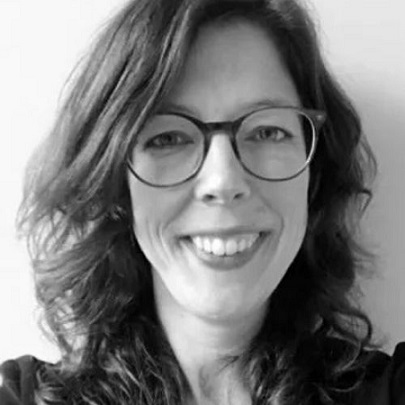 Sarah de Rijcke Professor in Science, Technology, and Innovation Studies & Scientific Director at the Centre for Science and Technology Studies (CWTS) in Leiden. Chair of the Science and Evaluation Studies (SES) research group. Co-chair Research on Research Institute (RoRI), founded by Wellcome Trust, University of Sheffield, Leiden University, and Digital Science. Sarah specialises in social studies of research evaluation, and has published widely on the topic of the relations between quality control mechanisms and knowledge production in different fields. She has also developed a strong international public academic presence with outreach activities in science policy, speaking frequently on the topic of research evaluation and metrics uses.
About this keynote speech In this keynote I will take as a starting point the interdependencies between Responsible Research Assessment (RRA) and the move to Open Research. I will discuss key take-aways from current national and international movers and shakers in this domain.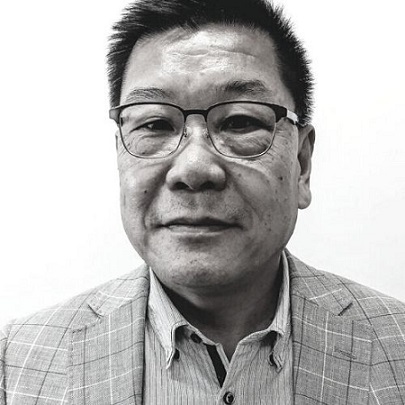 Leslie Chan is Associate Professor in the Department of Global Development Studies and the director of the Knowledge Equity Lab at the University of Toronto Scarborough. An early practitioner of the Web for scholarly exchange and online learning, Leslie is interested in the role and design of knowledge infrastructure and their impact on local and international development. In particular, he has been studying the geopolitics of academic knowledge production and the uneven power relations embedded in this production. Leslie was the PI of the Open and Collaborative Science in Development Network (OCSDNet). He is on the advisory board of several international organizations, including the San Francisco Declaration on Research Assessment (DORA), Directory of Open Access Journals (DOAJ), and the steering committee of Invest in Open Infrastructure (IOI).
About his keynote speech Multiple forms of inequities exist in higher education and research institutions, traditionally regarded as the centers of knowledge production. Despite various reform efforts, generally under the guise of equity, diversity, and inclusion initiatives, stark inequities in knowledge production systems persist, both within and across institutions. The intersecting racial, epistemic, gender, class, and many other institutional biases are encoded into daily practices and in critical knowledge infrastructure and remain largely invisible. These norms and standards are seldom questioned and are often presented as neutral and universal. Open science or open scholarship practices, far from reducing the inequities in the participation and in the benefits of research, may run the risk of amplifying and consolidating the existing power hierarchy and dominance of the already powerful institutions and actors. This talk calls for inward reflection of how institutional racism and colonial legacy continue to structure and govern knowledge practices and ways of knowing and argue for justice-centered redesign of knowledge infrastructures that center historically marginalized communities and systems of knowledge.